Who We Are
Everyone always asks, "What does LH stand for?" Our initials LH is Larry Hameister, our Founder.
L & H Services Inc. began in 1979 as Larry decided he wanted more, so he quit his factory job and pursued his dream of owning his own business.
---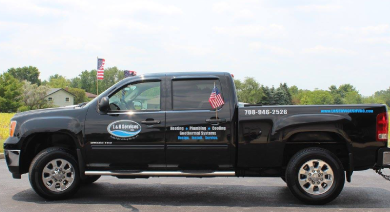 ---
Larry started working out of his home, servicing neighbors' toasters, hair dryers, appliances, water heaters, water softeners, furnaces and air conditioners. L & H Services Inc. grew by referrals, and soon Larry moved L & H Services Inc. into prime commercial property.
During the early 1980's Larry's son, Mike started to assist on jobs. In 1982 L & H Services Inc. was one of the first contractors to install high efficiency HVAC and geothermal heat pump systems. In 1986 Larry and Mike realized their true passion was in the HVAC industry, so they began offering a full product line for replacement, new construction and light commercial work.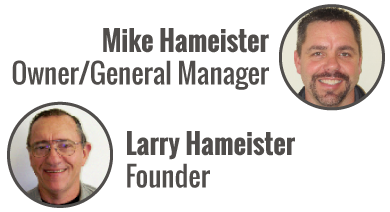 ---
In 1988 Larry's son Mike was "officially" a full-time employee. In 1996 our current store front location at 1140 S. Dixie Highway in Beecher, Illinois was built. In 1997 L & H Services Inc. was incorporated. In 2007, a Plumbing Division was added.
In 2013 we partnered with Green Guidance Inc. to offer energy efficient solutions through insulating and air sealing. In 2015 Larry officially retires, and Mike purchases L & H Services Inc. Under Mike's ownership emerges a new logo, a new vision and a clear sense of direction.
---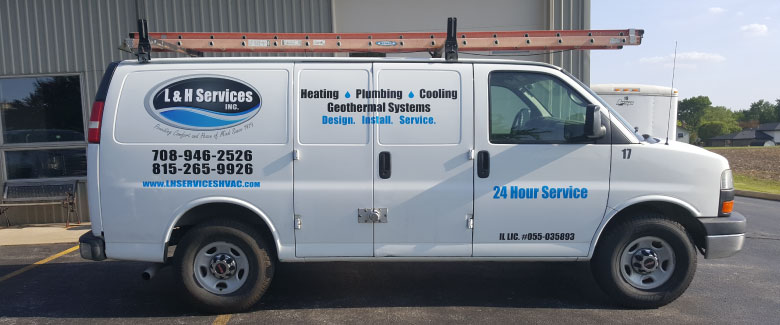 ---
In 2016 we acquire Green Guidance Inc., and we open a second location in Gilman, Illinois. Mike's vision is to deliver the highest level of transparent customer service.